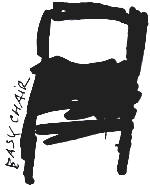 Andrei Voronkov's Homepage
I am Professor of Formal Methods at the University of Manchester.
I am also known as the designer and founder of the EasyChair conference management system , the main designer of the theorem prover Vampire , and the founder of the LPAR conference series.
In addition, I published over 100 papers in various areas of computer science and logic.
News
(June 2013)
V
ampire is winning CASC yet again!
Vampire
has won the world cup in theorem proving
CASC
held at 24th International Conference on Automated Deduction (
CADE
). This time Vampire was the winner in the main division of the competition FOF (first-order formulas). All together Vampire won 28 division titles in CASC since 1999: more than any other theorem prover in the history of the competition. Vampire won all the FOF divisions since 2002.
(February 2013)
T
he number of users of EasyChair exceeded 800,000.